A short half-day training programme on using Nvivo was organized at HERD office on 8th February. The training was facilitated by Dr Joanna Morrison. . Dr Morrison has been associated with HERD for the last 3 years and leading some of the studies with some qualitative components. Ten researchers at HERD who were at different stages of their research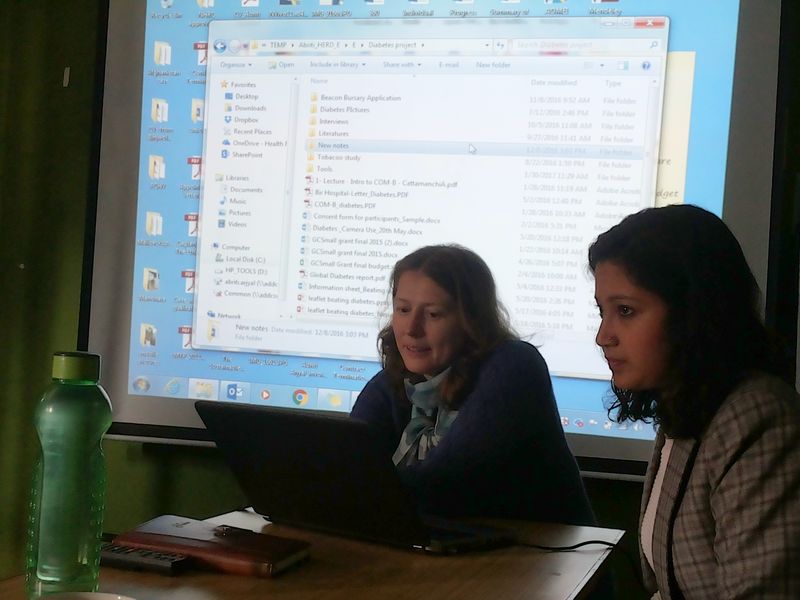 Dr Morrison facilitating the session
The training focused on making best use of Nvivo for data management and documentation. Nvivo is a data analysis software particularly designed to support qualitative researchers. The training focused on the best practices of Nvivo for effective time management and gaining efficiency in data analysis.
Dr Morrison shared, "Nvivo is very helpful, you can play with it and get your work done. Initially, it will take some time to get used to it and gradually you will start finding the software very useful".
Some of the tips shared to the participants during the training were:
Create appropriate file names
Always backup your project
Make sure your work document is final before uploading
Do not edit the files once imported in Nvivo if you have plans to merge the file of multiple coders
Labelling of projects is very important
Nvivo making lives easier for Qualitative Research Unit at HERD
Nvivo is an advanced software that helps managing qualitative data. HERD - being a research organization, has been implementing multiple qualitative research projects and therefore there is need to analyse huge amount of qualitative data at the same time. Therefore, Nvivo has been very helpful in managing data effectively. It helps to manage information of multiple transcripts thematically and in the same working file. This increases the efficiency and speeds up the analysis process.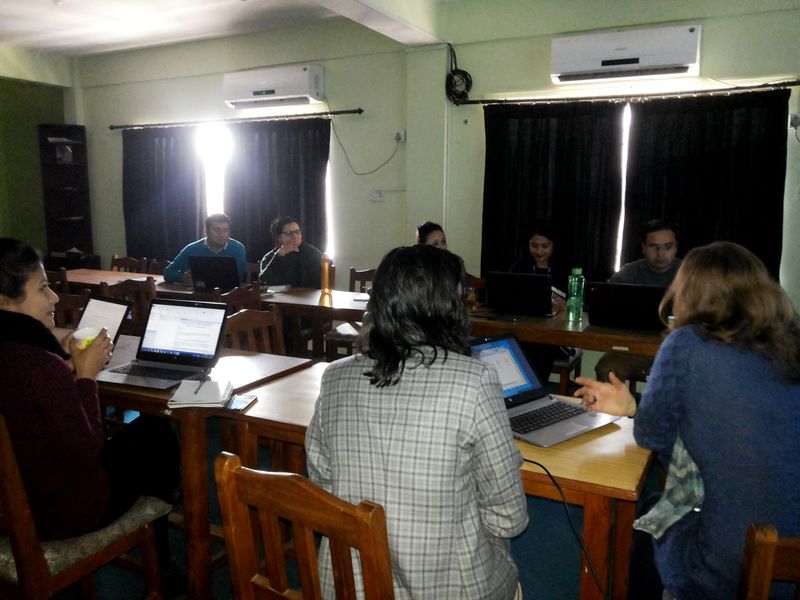 Researchers immersed during the training
Impression of the Training by Participants
Smriti Maskey, Research Officer: The training was very helpful in expanding my knowledge about Nvivo. We are also planning to use this software in data coding for a new project so this training helped me learn more about the use of the software.
Santosh Pudasaini, Documentation Officer: This training certainly proved to be instrumental for me to use Nvivo to explore the qualitative part of research. The facilitator was well informed about Nvivo and it was fun learning from her about the skills of using Nvivo. I am definitely going apply what I have learnt through this training during analysis of narrative stories that I am collating from the districts for a project.