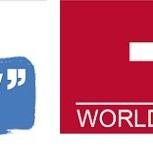 There are problems and there are solutions to the problems as well. Tuberculosis is a major public health problem in Nepal. Efforts have been made but still there is a lot to do.
Celebrating World TB Day 2016 on March 24, we want to hear from you about:
"How can we make efforts towards tuberculosis control more effective in Nepal?"
Share your thoughts in not more than 100 words by March 24, 5pm.
Students currently enrolled or recently graduated in clinical and public health or related disciplines are eligible to participate in this initiative.
To send your entries, go to link here
The best views/thoughts will be awarded with a cash prize during a special ceremony at HERD, Thapathali on March 25.